Straw and sawdust plating engineering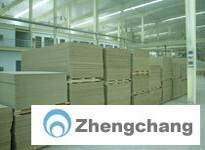 Straw artificial board project: wheat straw, rice straw and corn straw as main materials, use non-formaldehyde MDI glue to make the international highest environmentally standard EO artificial board,solving the environmental pollution caused by straw burning.

Recycling resources save many forests.

Environmental protection engineering makes villages and cities' water cleaner and sky bluer.

Raw materials: high strength crop fiber board is made by residual fiber or sawdust mixed with polymerization resin. materials technology development towards following three kinds of fiber.

grain straw-wheat

bagasse

Sawdust

and many board processing materialss,for example

grain straw—barley,oat, rice, triticale ……

grass—rye, flax, bhang, flaxseed……

other crops residue---corn, broomcorn, canola

Actually,all fiber materials can be made into board, but it is necessary to confirm fiber suitability.

Product character: It is a high quality and industrial level board,made by slices of agricultural by product. Generated materialss mixed with MDI polymerized resin,through high temperature and pressing,form steady, smooth board.

Through alter fiber dimension,materials density and resin quantity to change board quality,especially for special purpose board.
Advantages: Real green product, no formaldehyde, anti-humidity,lighter,even texture, reduce equipment damage,appearance processing

Application: construction industry, furniture industry, decoration industry and packaging industry