The aquafeed production line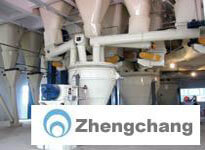 Grinding equipment and optimal sieve system to improve the grinding efficiency and reduce energy consumption?

In shrimp pellet production,how to use conditioner to control the curing extent,the curing extent and digestibility will be improved?

How to make the starch of feed pellet gelatinizate and proteid transforms completely through post curing?Especially the starch in pellet surface gelatinize and harden completely, improving the water resistence?

How to choose the vacuum spraying fat equipment to improve the feed nutritional quality?